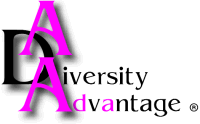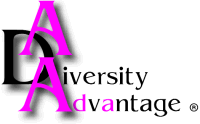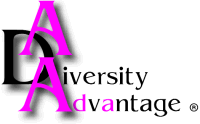 ---
About Us | Clients | Benefits | Resources | Contact Us | Home
Professional Experience of
Carol Boyer, President, A Diversity Advantage

With more than 30 years in the academic, federal, private, and nonprofit sectors and more than 20 years of that experience in the disability field, Carol Boyer brings an unparalleled edge of service to her clients. In addition, she is a person with a disability. She was a March of Dimes poster child for the Washington, DC area in the mid-1950s.
Some of the highlights of her career include the following:
Polling Place Accessibility Investigative Experience


National Register's Who's Who in Executives and Professionals (2004 Edition)


Policy Advisor, Office of Disability Employment Policy, U.S. Department of Labor


Equal Opportunity Specialist, U.S. Department of Justice, Disability Rights Section.


Project Director, Americans with Disabilities Act (ADA) Technical Assistance Coordinator, Contract with U.S. Department of Education.


Project Associate, RESNA (Rehabilitation Engineering & Assistive Technology Society of North America) Technical Assistance Project, Grant with U.S. Department of Education.


Advisory Member, Clinton White House, Digital Divide and Disabilities.


Nominated to the iCan! Visionary Committee, the leading online disability community in the United States.


Advisory Board, TechConnections, U.S. Department of Education grant.


Advisory Board, International Center for Disability Resources on the Internet (ICDRI).


Contributing Editor, HR.com, an online community of 135,000 members.


Media Manager, National Rehabilitation Information Center (NARIC), Contract with U.S. Department of Education.


Special Needs Coordinator, International Very Special Arts Festival.


Technical Information Specialist, U.S. Access Board.


Community Partnership Coordinator, National Organization on Disability.


University Instructor, History and Technical Writing, University of Maryland.

About Us | Clients | Benefits | Resources | Contact Us | Home
---
A Diversity Advantage
13900 Mount Oak Court, Mitchellville, MD 20721
Phone: 301/249-4916 Email: